About Us
Howdy,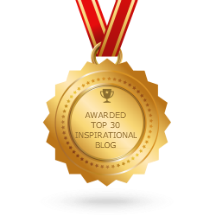 Thank you for stopping by here. KipSmiling.com is Awarded as the TOP 30 INSPIRATIONAL BLOG, where we ranked 12th. 😉 This is a very proud moment for me. Thanks for your love. I don't think this could have happened without you. Thanks for your support.
I have been always one who wanted to help others in any possible way. KipSmiling is also a trial to make me help you. Umm, are you thinking that how can I help you or with what stuff I can help you?
Let me clear 🙂 I am Suraj Kadam, (A Lucky Guy from Navi Mumbai) studying  Computer Science. You can say I am Social Addicted, cause you will see me online on Facebook, Twitter, blah blah blah… All the time. But actually, I wasn't there only for stuff like chatting, liking others posts and all. I always try to find something interesting for me, something easy but valuable. Lots of stuff I've learned on YouTube(Best Teacher According to me), and that's what this blog is also an example of my online learning. Even I've some knowledge of C programming, C++, HTML, DBMS, and Python(Yeah, I am a Programmer ;)).
So Basically, this Blog is all about Inspiration, Motivational and Interesting Stuff (Will give you some Positive Energy to take actions :)) But, I can help you out with other Blogging stuff, WordPress, Programming, Computer, and as a friend can try to solve your every problem.
Kip Smiling
Our website includes some of the most influential articles which will help you to make your life more purposeful and inspired. If you have any query feel free to ask anything on contact us page or you can contact us on [email protected]
So stay connected with us and stay inspired. -Kip Smiling | Inspire the World
Get Connected with us:
E-mail: [email protected] OR [email protected]